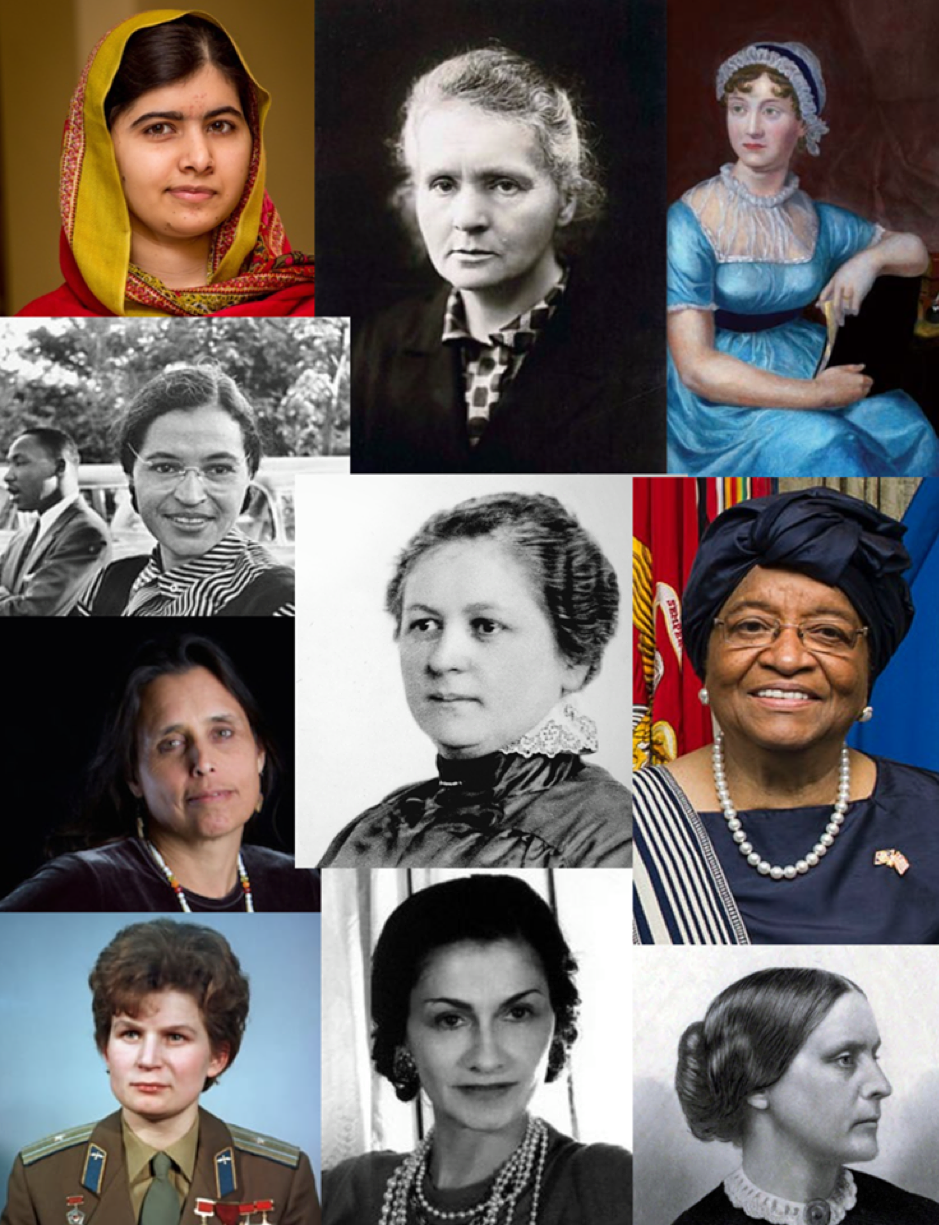 We seldom remember the great women who have paved the way to the world we know today. In fact, growing up we learn about the great male inventors, explorers and leaders, often forgetting about these influential women who slip through the cracks of our history classes and textbooks. Thus, it is of paramount importance that we highlight some of the amazing women who have greatly impacted the world we live in and those who continue to do so.
Malala Yousafzai: 2012, Advocate of girls right to education
Marie Curie: First woman to win two Nobel prizes; first award in 1903 was for research in radioactivity and second prize was for chemistry in 1911.
Rosa Parks: 1955, American civil rights activist, one of the most well respected figures in the civil rights movement.
Melitta Bentz: 1908, Invented the coffee filter. Thank her for your morning coffee!
Winona LaDuke: 1989, Founded the White Earth Land Recovery Project, which has successfully returned land to indigenous communities.
Ellen Johnson Sirleaf:  2011, Former president of Liberia, first female president of Africa who promoted peace, reconciliation and social and economic development.
Jane Austen: 1811, One of the most famous female authors of all time, writing at a time when female writers were not encouraged.
Valentina Tereshkova: 1963,  First woman to fly in space.
Susan B. Anthony: American Campaigner against slavery and for the promotion of women's and workers rights.
Coco Chanel: 1910, Instrumental in defining feminine style and dress during the 20th Century. Her ideas revolutionized women's fashion. She often took traditional male pieces and redesigned them for the benefit of women.