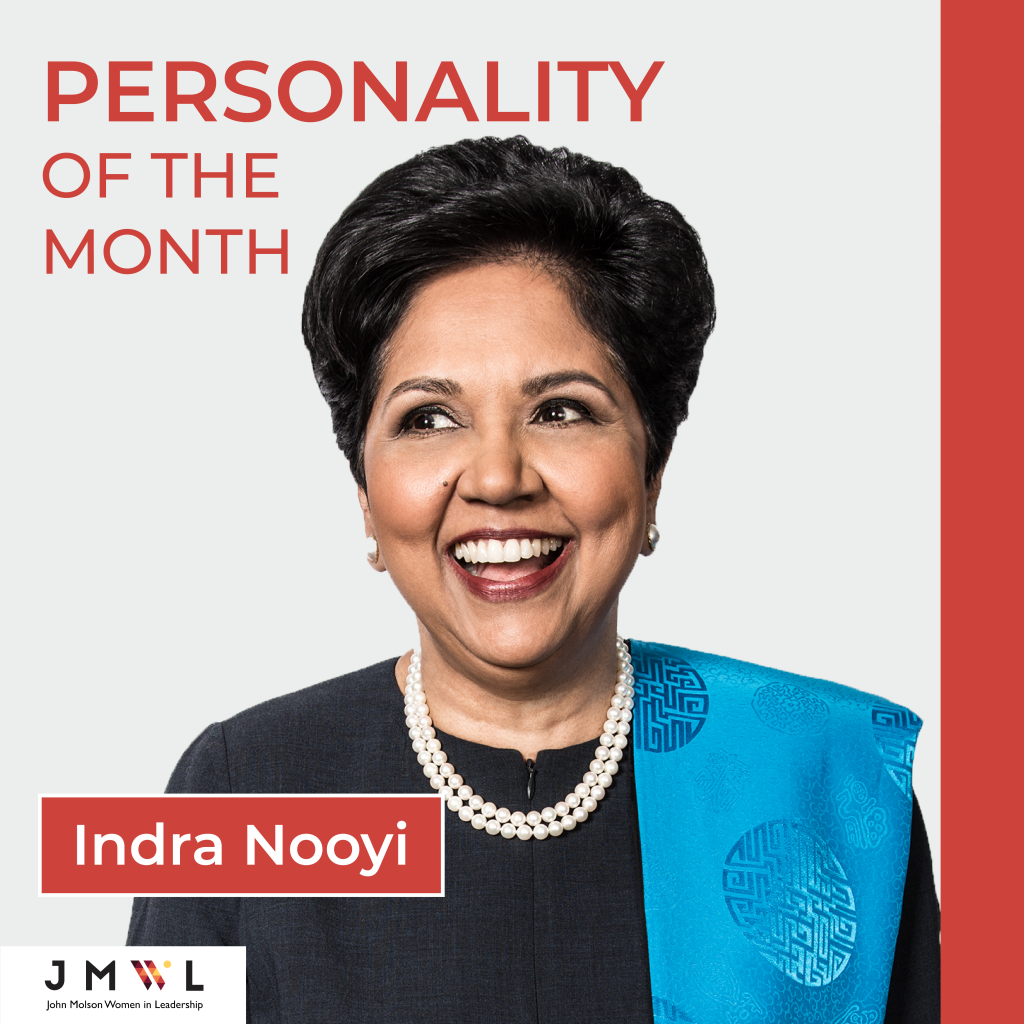 Welcome back to our #PersonalityOfTheMonth! This month, we celebrate Indra Nooyi, a successful businesswoman who has led PepsiCo for the past 12 years as their CEO and was ranked second on Fortune's 51 Most Powerful Women list in 2015.
Indra is one of the few women who has led an American multinational. Earlier this month, she announced that she will be stepping down from her position after 24 thriving years with the company. According to La Presse, only 5% of Fortune 500 companies listed on Wall Street are run by women.
Indra leaves PepsiCo with great accomplishments. She managed Pepsi's acquisition of Tropicana and Quaker Oats, attained a turnover of $63.5 billion in 2017, and reshaped PepsiCo's image into one of a socially responsible corporation by allocating company resources to encourage healthy eating habits.
Additionally, Indra's personal story is another amazing facet to her success. She shared on Twitter that as a young girl growing up in India, she never imagined that she would get the opportunity to lead an incredible corporation one day. It is through her dedication and support system that she was able to immigrate to the United States in 1978 and attend the prestigious Yale University. Afterwards, she worked as a management consultant for many years and was eventually recruited by PepsiCo in 1994, becoming the Head of Corporate Strategy. She has risen through PepsiCo's corporate ladder, occupying positions of Chief Financial Officer, President, and CEO.
Indra will be succeeded by Ramon Laguarta, a senior executive at the company who is currently responsible for the European operating activities. She will remain President of the Board of Directors until 2019 to ensure a smooth and successful transition. Indra's story inspires young adults globally to dream without limits, and highlights the importance of incorporating female CEOs in multinational companies.