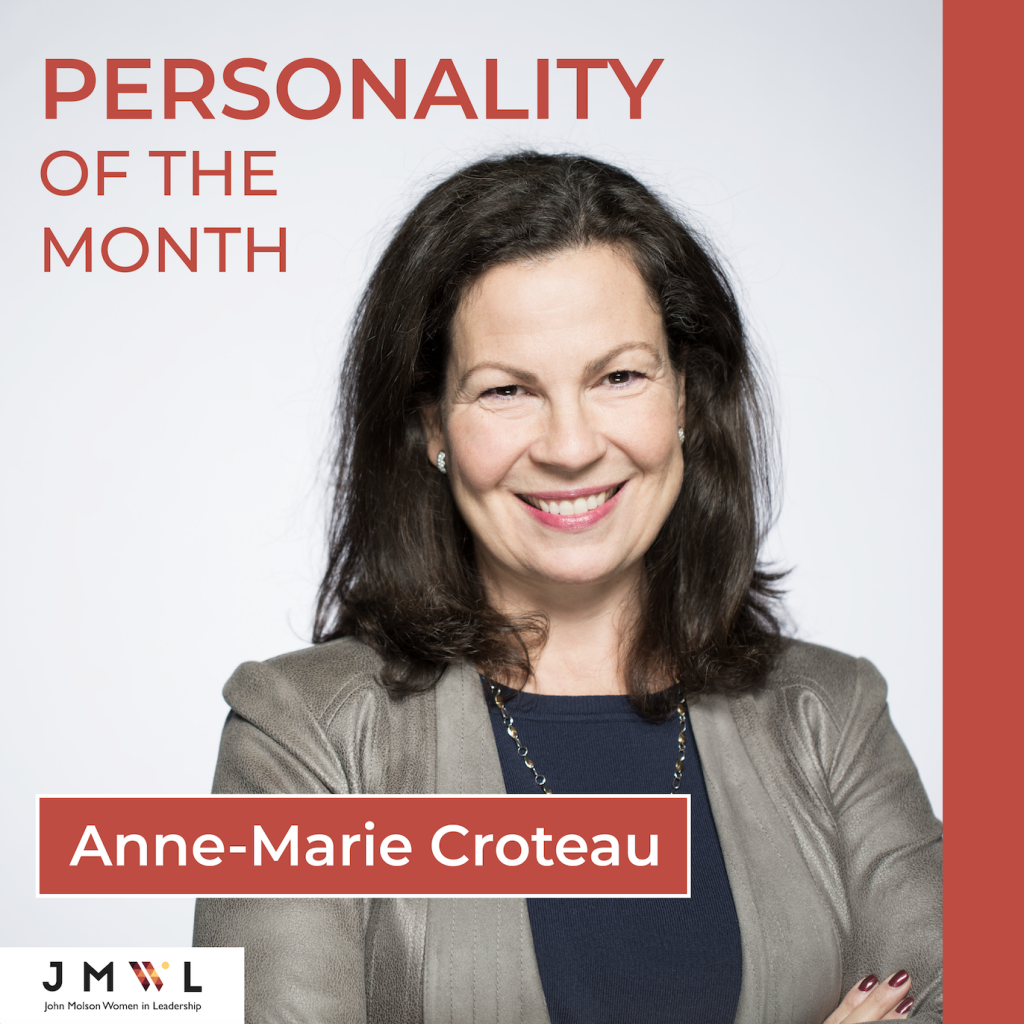 Welcome back to our first #PersonalityOfTheMonth for 2019! JMWL is honored to start off the year with the esteemed John Molson School of Business Dean, Dr. Anne-Marie Croteau.
Croteau became the first female dean of JMSB in June 2017, marking an important achievement for Concordia and its students. Not only is Dean Croteau a pioneer in the academic field, she is also a leader and visionary in the business world. She is on the board of Hydro-Québec and Société de l'assurance automobile du Québec (SAAQ).
JMWL had the pleasure of meeting with Dean Croteau and we were truly inspired by her career path, knowledge, and aspirations for Concordia. To her, a feminist is an individual who seeks equal opportunities for both men and women. Dean Croteau is proud to call herself a feminist, and strongly believes in equal opportunity for all genders.
As a highly experienced professor who has taught at the B.Comm, MBA, and PhD level, Dean Croteau emphasized the importance of taking on different roles when working with others, and to stand up and voice your opinion. Concordia is an innovative university that values unison and equality, and Dean Croteau recognizes the great achievements that the university has made in past years. She believes that the next steps for Concordia to be even more progressive are to continuously provide equal opportunities and support all genders.
Thank you Dean Croteau for being an exemplary role model, leading the JMSB community, and inspiring many through your journey!