Dear reader,
As you know JMWL is all about empowering, educating and motivating people. The motivational spark can be hard to find, sometimes we feel as though this spark is missing. However, we have a solution for you! Get some popcorn and get comfortable because here are JMWL's top 8 empowering movies to watch!
#8 Battle of the Sexes
"It was a moment in time that inspired an entire generation to mobilize a cultural shift. With debates raging about equal pay and gender inequality, the movie—a dramatization of the 1973 tennis match between women's star Billie Jean King and tennis pro turned professional provocateur Bobby Riggs—appears poised to bolster the point that women are treated poorly. But instead, the movie has an important message for how equality must be gained: by men and women working together.'' Pratt, K. (2017, September 25). "Battle of the Sexes" Is a Reminder That Feminism Doesn't Mean Beating Men. Retrieved from https://verilymag.com/2017/09/battle-of-the-sexes-feminism-is-about-men-and-women-working-together-09262017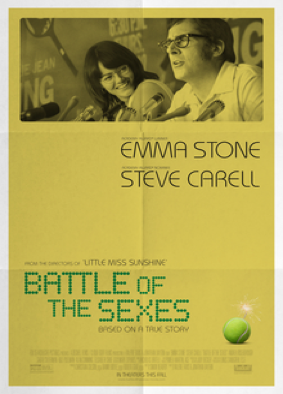 #7 The Iron Lady
The Iron Lady is referred to as a strong, ambitious and true leader known as Margaret Thatcher. Historically, she was the first female British Prime Minister. Through hard work and vision, she accomplished a lot of deeds. In fact, according to "The telegraph": Once Lady Thatcher took office, suddenly little girls across the UK knew that they too could be the leader of Britain. It wasn't off limits and just a job reserved for men." Barnett, Emma. "Margaret Thatcher: Ultimate Feminist Icon - Whether She Liked It or Not." The Telegraph, Telegraph Media Group, 8 Apr. 2013, www.telegraph.co.uk/women/womens-politics/9979076/Margaret-Thatcher-ultimate-feminist-icon-whether-she-liked-it-or-not.html.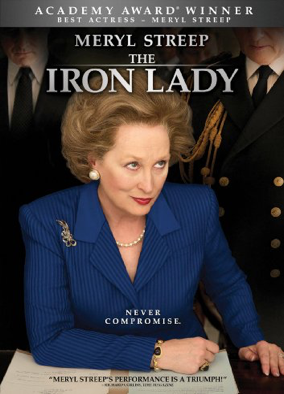 #6 Suffragette
"Suffragette" is the story of English women's early 20th-Century struggle to win the right to vote. The movie transmits a strong message to the viewer. Capturing the complete picture and emotions of the feminist fight for rights. It depicts the movement's fight for reproductive rights, abolishing domestic violence, maternity leave, equal pay, women's suffrage, sexual harassment, and sexual violence.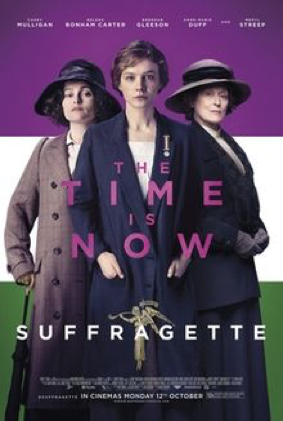 #5 On the Basis of Sex
"On the Basis of Sex" is a fascinating story about a young attorney, Ruth Bader Ginsberg, who dedicates her life to fight for equal rights for men and women. Her journey was not easy, since during that time most of the highly accomplished law firms had no interest in female layers. One day, she accepted a position as a professor at Rutgers Law School, a teacher of "The Law and Sex Discrimination". In 1970, she gets a case that gives her career an opportunity to challenge the legal system's views about gender discrimination. Highlighting the fact that men have to work in order to provide for the family, and women will stay home and take care of the husband and children. "On the Basis of Sex." Wikipedia, Wikimedia Foundation, 15 Feb. 2019, en.wikipedia.org/wiki/On_the_Basis_of_Sex.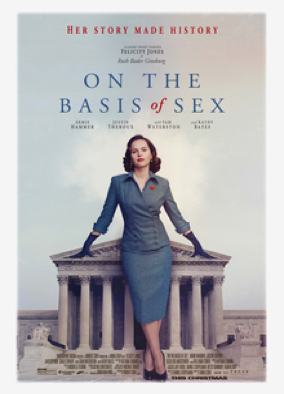 #4 American Crime Story: The People vs. O.J. Simpson
When you hear the name O.J. Simpson, you most likely think about the all-time famous trial that has been under the spotlight for many years. According to Vanity Fair: "There were so many different stories wrapped up in the O.J. Simpson trial—tabloid-ready dramas and serious debates about race and everything in-between—that it seems crazy that it took this long for the whole thing to become a mini-series." "Though the race issues that dominated the Simpson trial are a major part of The People vs. OJ Simpson, just as important are the complex gender dynamics that figured into the case, from Simpson's history of domestic violence to Clark's presence as a powerful woman in the courtroom. Rich, Katey. "How Sarah Paulson Is Turning Marcia Clark Into a Feminist Hero on American Crime Story." The Hive, Vanity Fair, 23 Jan. 2016, www.vanityfair.com/hollywood/2016/01/sarah-paulson-marcia-clark-feminism.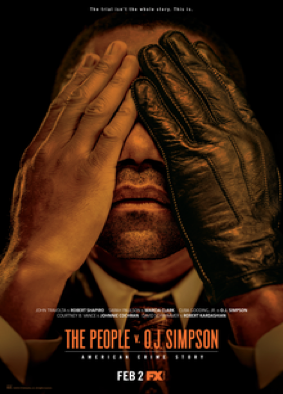 #3 Miss Sloane
Miss Sloane is a political thriller about an A-list Washington DC lobbyist who takes on a gun lobby case. Sloane's firm is approached by gun manufacturing representative Bill Sanford to lead the opposition to the proposed Heaton-Harris bill that would expand background checks on gun purchases, specifically by targeting female voters. Miss Sloane is strategic, smart and manipulative. She is willing to sacrifice her carrier as a successful lobbyist just to show that it does not always have to be the way the male-dominated industry dictates. Jessica Chastain shared with Glamour magazine: "Some women today are afraid to associate themselves with the title of 'feminist', which means equal rights. Women's rights are human rights." "Jessica Chastain: 'Women Are Afraid of Associating Themselves with the Word 'Feminist'." WeAreTheCity, 17 May 2017, wearethecity.com/jessica-chastain-feminist/.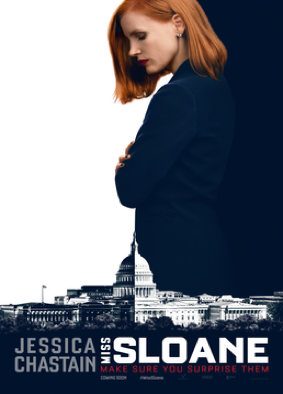 #2 Joy
Joy is an American biographical comedy-drama based on Joy Mangano's inspiring life journey. Joy is a self-made millionaire who created her own business empire from scratch. In order to help to support her family, she hustles and comes up with a brilliant design and builds an innovative self-wringing mop. In the beginning, no one believes in her product. However, Joy found the strength knowing that it was a good product and continued to peruse her dream in becoming a female entrepreneur. This movie shows that it is never too late to start something that you believe in and to never give up!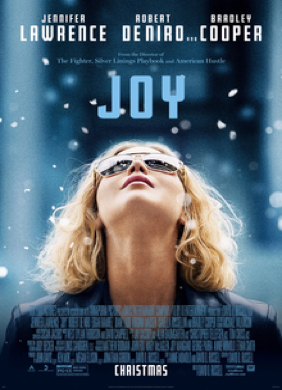 #1 Hidden Figures
Hidden Figures is a biographical drama about three absolutely brilliant African-American women who work at NASA in the Sixties and who ended up being the brains behind one of the greatest operations in history: the launch of astronaut John Glenn into orbit, which completely turned around the race to space. Thanks to their fine minds in math and engineering, with their strength and determination, they help NASA step into a new level of advancement. The movie touches on important issues such as: racism and discrimination based on gender. This is one of the first Hollywood movies that strictly shows women for their achievements instead of as sexual beings or objects for the possession of men. This movie is pure empowerment for women everywhere! Lewis, Rebecca. "Hidden Figures Will Blast You Straight towards Guaranteed Empowerment." Metro, Metro.co.uk, 17 Feb. 2017, metro.co.uk/2017/02/17/hidden-figures-will-blast-you-straight-towards-guaranteed-empowerment-6443674/.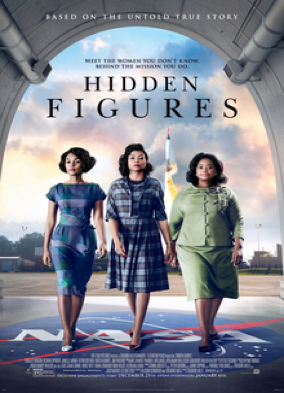 Written by: Nathalie Midrigan , JMWL Ambassador (2018-2019)
Editor: Amanda Kane