Let's Get Quizzical – Testimonies
Join us via Zoom on Thursday September 23rd at 5:00pm (EDT) for a fun virtual trivia night centered around women history!
This event is perfect if you want to get to know JWML and what we stand for! Get ready to test your knowledge around women history in different industries whether it's in sports, cinema, business and so on! Did we also forget to mention that the winner gets a prize?
Negotiate to Level Up – Testimonies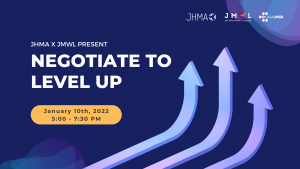 Do you need advice on how to negotiate your salary? 💵
Are you graduating soon or looking for an internship and don't know what an appropriate salary is when starting a new job? 👨‍🎓🔍
Come join JMWL & JHMA on January 10th for this FREE event, hosted through Zoom.
Start the year 2022 strong with full knowledge on how to negotiate your salary. Come learn about what to keep in mind while negotiating, how to communicate in the office & more! 🧠
Own Your Success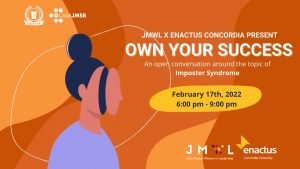 Join us on Thursday, February 17th for a FREE event of JMWL x Enactus Concordia!
WHAT? A panel session on the topic of imposter syndrome, a workshop on entrepreneurship AND a networking session!
WHEN? Thursday, February 17th form 6:00-9:00 pm
WHERE? Online
This event will include a panel session centered around the topic of Imposter Syndrome followed by a networking session.
It will also include a workshop offered by Front Row Ventures on the topic of entrepreneurship.
The LEAD Conference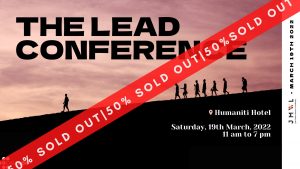 Are you looking to expand your network and make new connections in your field? Want to learn more about your major?
If you answered YES to either questions, you're in luck!
JMWL is happy to host our in-person flagship event "The LEAD Conference" this March 19th, from 11AM-7PM! 
Get ready to network with top companies and mentors while learning about different issues surrounding the monopolization of leadership positions through their success stories.