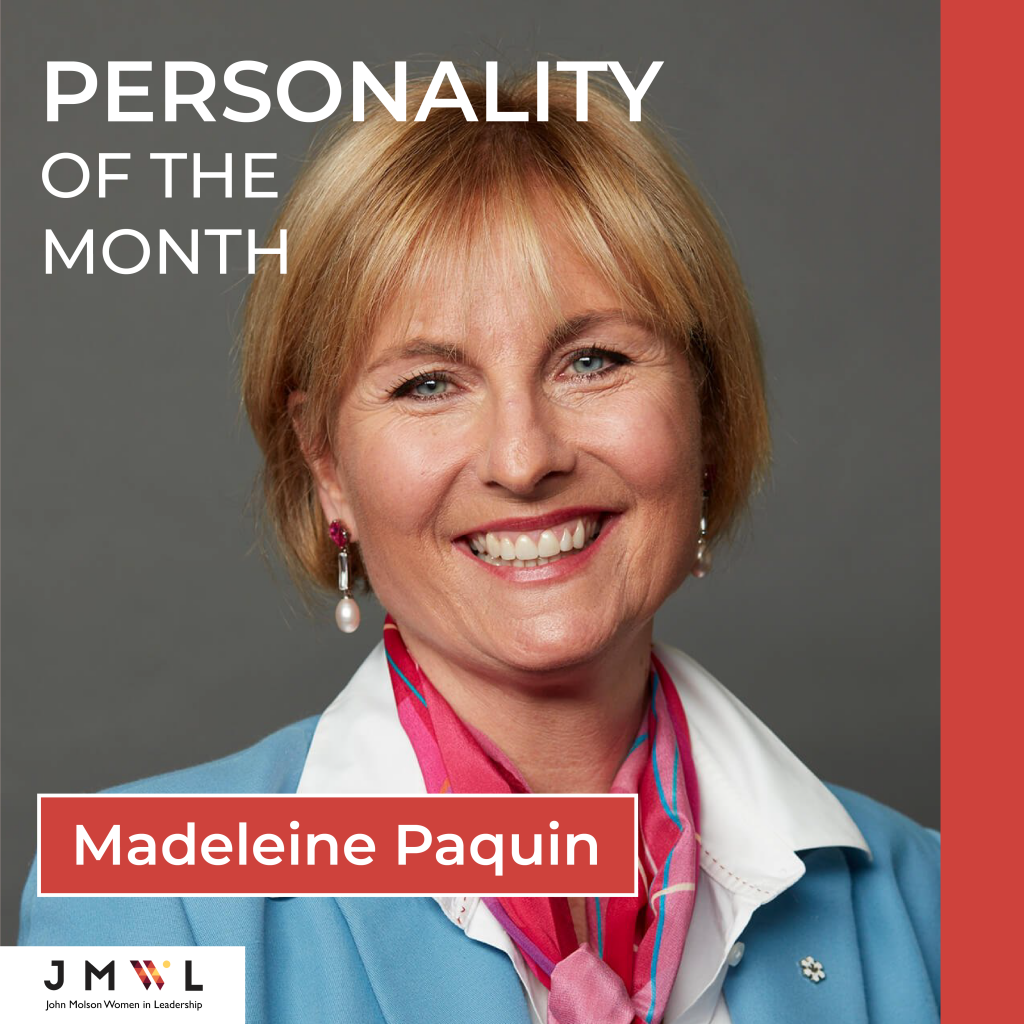 Welcome back to our #PersonalityOfTheMonth! This month, we recognize a remarkable and hardworking leader from Montreal, Madeleine Paquin, who is the President and Chief Executive Officer of LOGISTEC.
Madeleine Paquin has built an amazing team at LOGISTEC, a leader in the marine and in the environmental industries in Canada with a growing presence in the United States. This Montreal-based corporation truly values its customers, its employees, and the communities in which it operates.
We had the pleasure of interviewing Madeleine Paquin, who shared with us her experiences as a successful businesswoman as well as crucial words of wisdom. Madeleine has been CEO and President of LOGISTEC since 1996 and provided us valuable insight on what it takes to build a successful organization. Madeleine stated during her interview that "we are stronger together" and that as leaders, we must embody confidence. This will help us engage and create powerful teams.
We delved into her many accomplishments, specifically on her recent appointment to the Order of Canada – a remarkable and inspiring achievement. This prestigious national award is one of the highest distinctions of excellence in Canada and recognizes "outstanding achievement, dedication to the community and service to the nation" (The Governor General of Canada's Website, 2018).
For Madeleine, this award was particularly special because she is a proud Canadian who is incredibly grateful to live in a great country with such a great quality of life, and she wants to leverage her knowledge to make Canada a better place for future Canadians. Madeleine was also awarded the Entrepreneur of the Year award in 2017, and shared some advice for young business women entering the corporate environment. She emphasized the importance of following your dreams, not holding back on what you are passionate about, and to be bold and persistent. Madeleine acknowledged the challenges and constant determination needed as an entrepreneur: "It's going to be hard work. We can do it. It's not because we are women we should hold back".
Thank you Madeleine for shining a light on the importance of constantly striving to improve our country and our communities and for inspiring countless people throughout your journey!